Women charged to change narrative to ensure political participation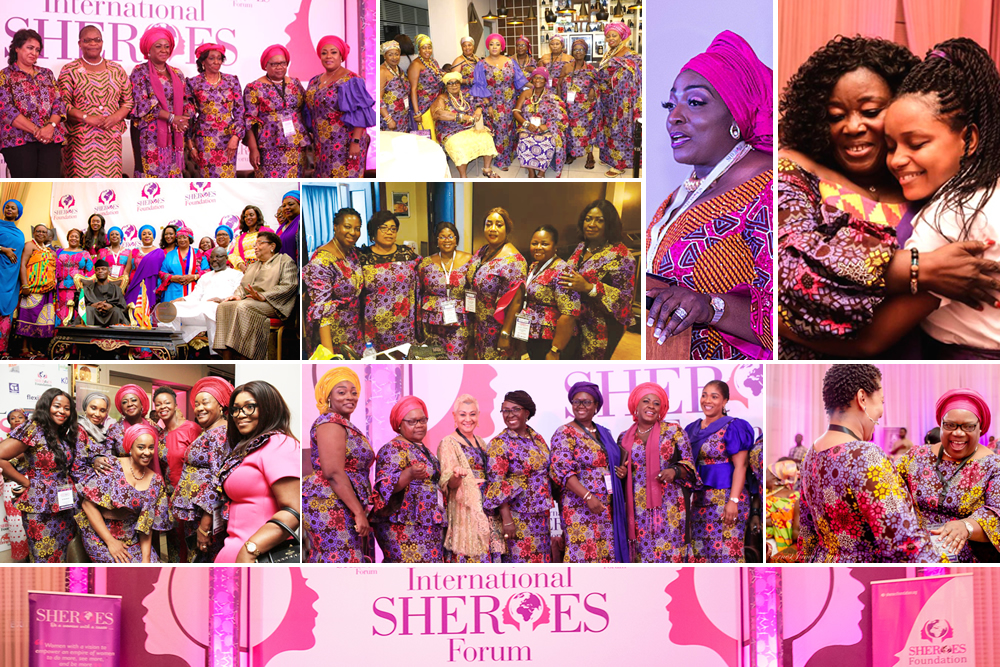 Speakers at the just-ended 8th International Sheroes Forum, which came off in Accra, have called for an increased presence and participation of women in politics and the economy.

The event, which brought together hundreds of women from the diaspora, came off under the theme 'Setting new Paradigms for Women's leadership in Africa'. It was organised by Sheroes Foundation, an organisation that promotes gender equality by supporting social and economic empowerment for women and girls in Africa.

In her address at the opening ceremony, Founder and Executive Director of Sheroes Foundation, Flossy Techie-Menson, stated that the event's theme was inspired by the need for a paradigm shift in leadership models.
"Whatever model is being used in leadership needs to the reassessed. Even though we have had successes over the years, particularly in Africa, we need to work harder to ensure women's participation in political leadership. We are committed to actively raising the quality of life for every woman and girl. We want equality for all in order for women to achieve their full potential," she stated.
Data from the UN Women, a global champion for gender equality, show that globally only 24 percent of all national parliamentarians were women as of November 2018 – a slow increase from 11.3 percent in 1995. Also, there are 29 states in which women account for less than 10 percent of parliamentarians in single or lower houses – including four chambers with no women at all.
Dr. Ameenah Gurib-Fakim, Former President of the Republic of Mauritius, in her address at the event also indicated that ensuring women's participation in political leadership requires women to be also economically empowered in line with the SDGs.
She emphasised the need for women to be supported through financing, policy interventions, and education to empower them to be decisive actors in shaping the terms and conditions of their participation in economic life.
"Women economic empowerment lies at the heart of sustainable development, and realising this goal fundamentally depends on realising women's economic rights.
"Today, the majority of the world's poor are women; and aiding them to escape the poverty trap in a sustainable manner requires political and financial capital to be invested in their economic empowerment," she said.
For Ghana's first female Chief of Staff, Akosua Frema Osei-Opare, the theme for this year's forum is critical in the present times when women are rarely seen in top positions in politics and areas such as agriculture, science and technology, among others.
"I think the time is due to change the narrative and encourage our women to explore the various opportunities that the modern society has to offer," she said.
The event was attended by influential women including Dr. Oby Ezekwesili, Dr. Joice Mujuru, Mrs. Nana Konadu Agyemang Rawlings, Mrs. Clare M. Weah, Ms. Cynthia Morrison, Mrs. Elizabeth Sackey, and many other dignitaries including queen mothers.
The three-day long occasion was climaxed with a health and wellness session last Saturday, to discuss topics including breast cancer and mental health.
Source: https://thebftonline.com

Related Categories